Creating an agile feedback loop between customers and specialist departments / development teams - 26 April 2020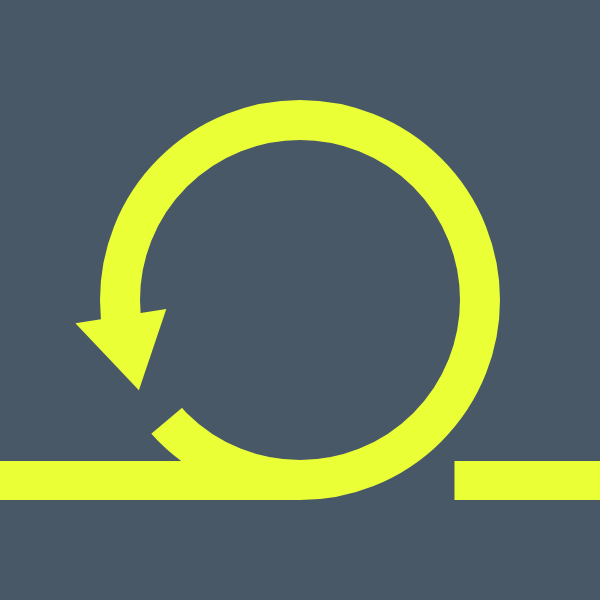 A fast feedback loop, i.e. the fact that feedback from your customers or users of your products quickly flows back to your specialist departments and development teams, is at the core of agile methods.
Why? The faster you get feedback about your services or products, the faster you can react to them and offer your customers and users a better experience.
The introduction of new products, services or functionality is even more exciting. The faster you get feedback from your customers and users, the faster you know what is important to them and where further improvements might be necessary.
How do we get feedback?
You are probably the best person to know the channels through which you receive feedback from your customers. If you have a local business with customer traffic, customers will most likely give you and your employees personal feedback. In addition, you will probably be listed be on Google Maps, possibly also on Facebook or Instagram.
If you run an online business, your customer contacts will probably be more via telephone, ticketing systems, email or WhatsApp.
All of these channels have in common that you communicate with your customers and prospects through them and also receive feedback, be it praise or constructive criticism.
But how do you keep track of all the feedback that reaches your company through different channels and people?
Keep track of customer feedback
In order to keep an overview of the entire feedback and to be able to understand and prioritize the various feedbacks you receive, a comprehensive list of all feedbacks is necessary.
As soon as you have consolidated your feedback in a central location, you can start evaluating and prioritizing and address the most important points for your customers. Of course, your strategic considerations also play a role here, which is why you will decide for yourself how you want to react to which feedback.
But how can you - if there are several employees in your company - give them quick and reliable access to the complete collection of all your collected customer feedback?
Give necessary people quick and easy access to customer feedback
So that employees of your company can react quickly to customer feedback relevant to them, an easy-to-use, fast system must be available with which everyone in your team is informed at all times and quickly receives new inflowing customer feedback.
Only if this access is quick and easy, employees will use this new source of information and promptly take care of customer feedback and as a result make the best possible decisions for your company.
If you can significantly shorten the time between the feedback that is received in your company and the possible access to it for employees in your specialist departments, development teams or other relevant departments, decisions in your company can be made faster and better, which your customers will ultimately feel.
traggr is a feedback management and analysis system that allows you to manage all of your customer feedback in one place and make it available to your team. This way, you can set the course so that your team can respond to your customer feedback as quickly and effectively as possible.
With traggr there is almost no setup effort and you can start in 30 seconds to collect your first feedback and make it available to your team.